OPENING SOON::::
4517 South MacArthur Drive
Alexandria, LA 71302
(318) 448-4059
Hours of Operation will be:
6:00 a.m. to 6:00 p.m.
Motto: "A Place Where Your Child Belong"
Mission Statement:
The Maranatha Learning Center will provide a safe, developmentally appropriate environment for preschool and school age children. Our focus is to provide a stimulating early care and education experience which promotes each child's social, emotional, physical and cognitive development. Our goal is to support children's desire to be life-long learners.
Vision Statement:
The vision of the early childhood education programs is to work in partnership with families and the community to enhance the abilities and skills of the whole child, including sociall, physical, intellectual, communication, and emotional development.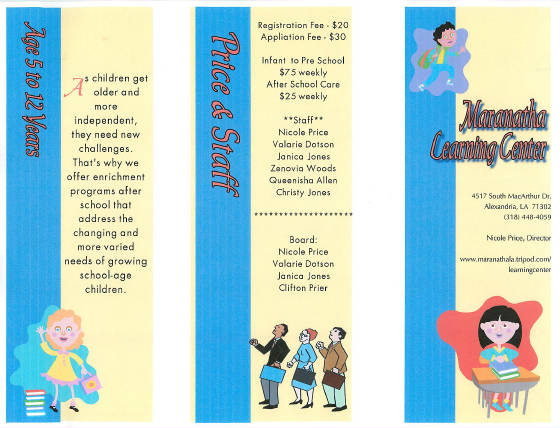 Infants (6 months) - Pre School Age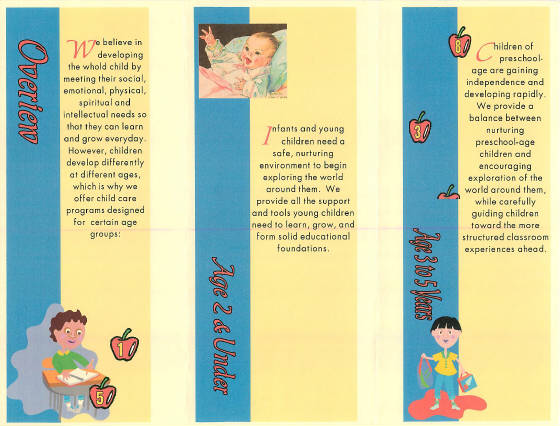 After School Enrichment Program is available for children K-8 Grades.
Go to the Registration form link to print an application.
To request more information or place your child on the waiting list, fill out the form below and submit your pre-registration card.